Избранный президент США Дональд Трамп раскритиковал в своем твиттер-аккаунте программу создания истребителей F-35 и, в частности, многомиллиардные расходы на нее.
The F-35 program and cost is out of control. Billions of dollars can and will be saved on military (and other) purchases after January 20th.
"Программа F-35 и расходы вышли из-под контроля. Миллиарды долларов могут и будут сэкономлены на военных (и других) закупках после 20 января", – написал Трамп.

Сразу после публикации данного твита акции компании Lockheed Martin, производящей истребители F-35, начали стремительное падение и потеряли в цене, на данный момент, уже 3,5 миллиарда долларов.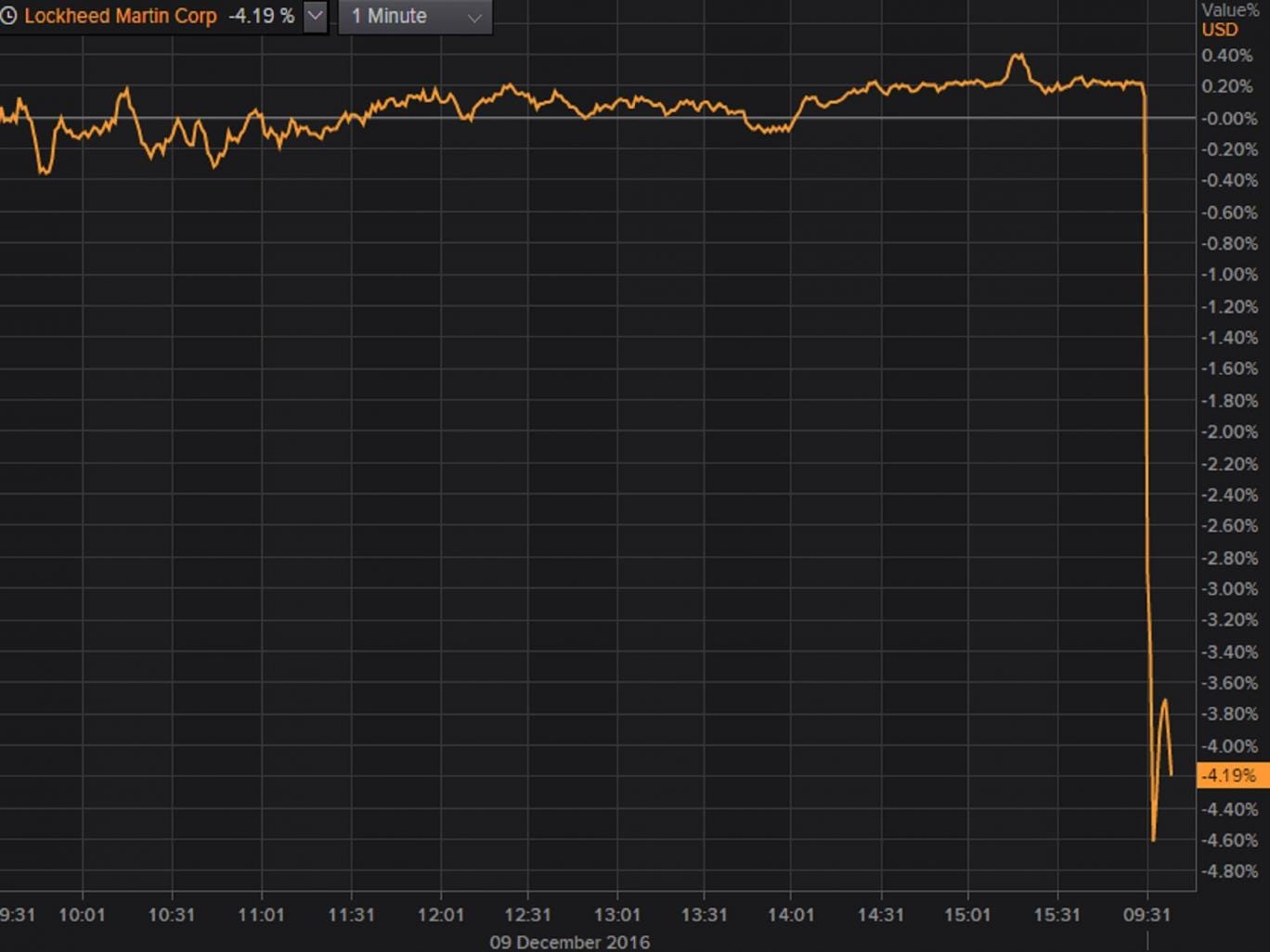 http://www.independent.co.uk/news/business/news/donald-trump-lockheed-martin-tweet-f35-stock-shares-value-hit-drops-latest-a7470046.html